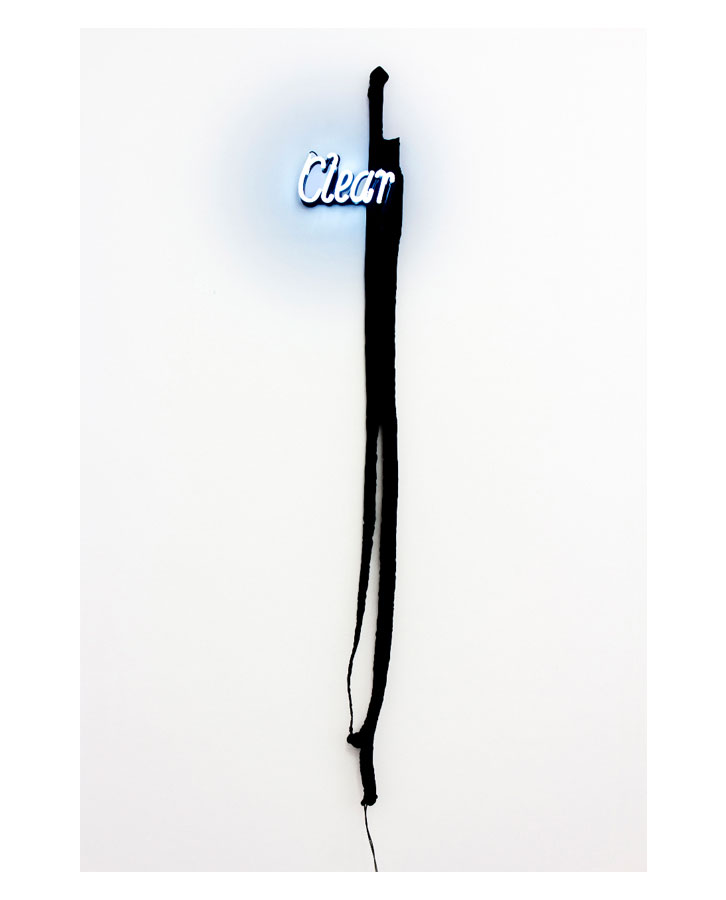 CLEAR 2016
Painting on cutting aluminum, white neon 180 x 25 cm
Private collection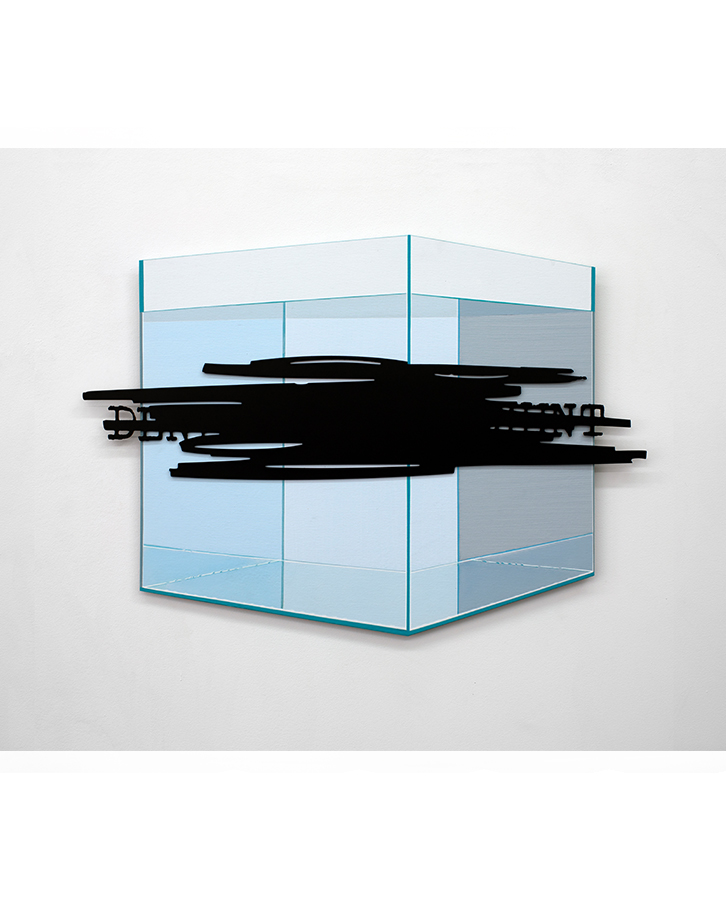 EMANCIPATION 2017
Acrylic paint on canvas mounted on aluminum cutout, 60 x 85 cm
Private collection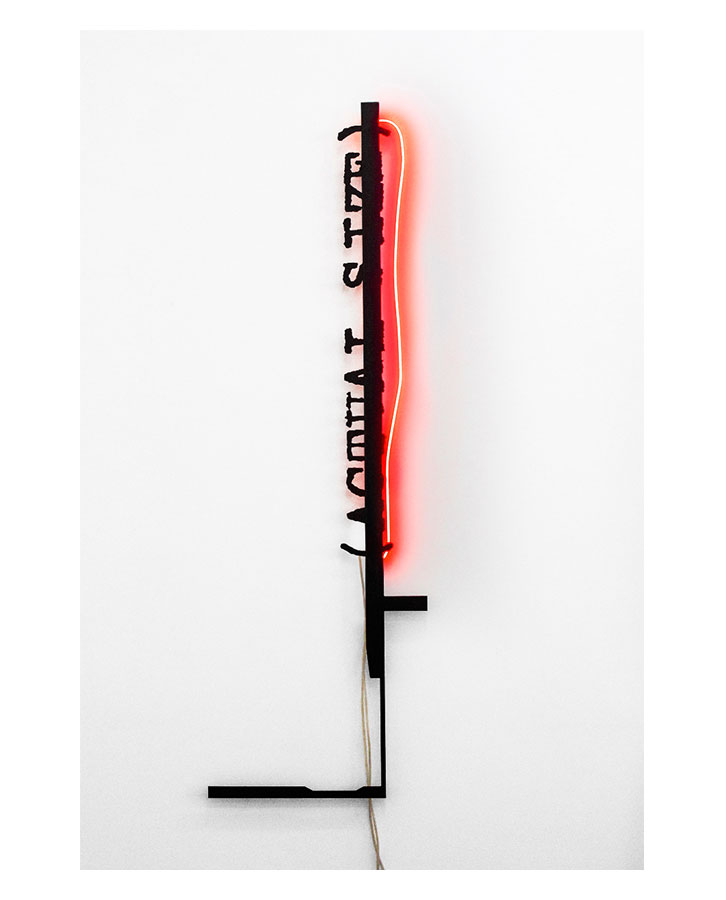 ACTUAL SIZE 2016
Painting on aluminum cutting, red neon 180 x 57 cm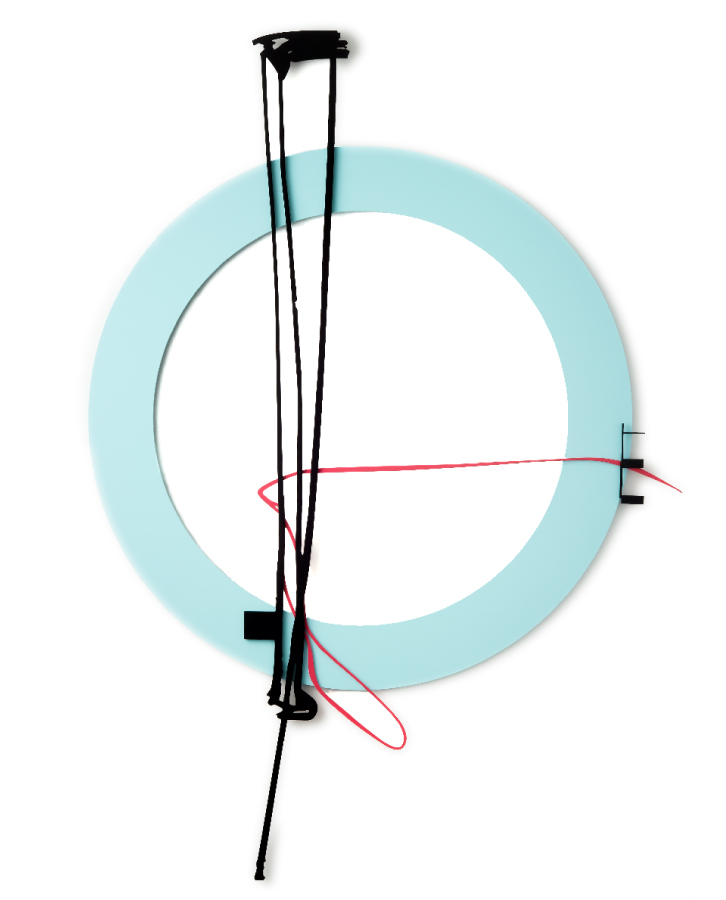 THEOREME 2014
Acrylic on aluminum cutting 195 cm x 125 cm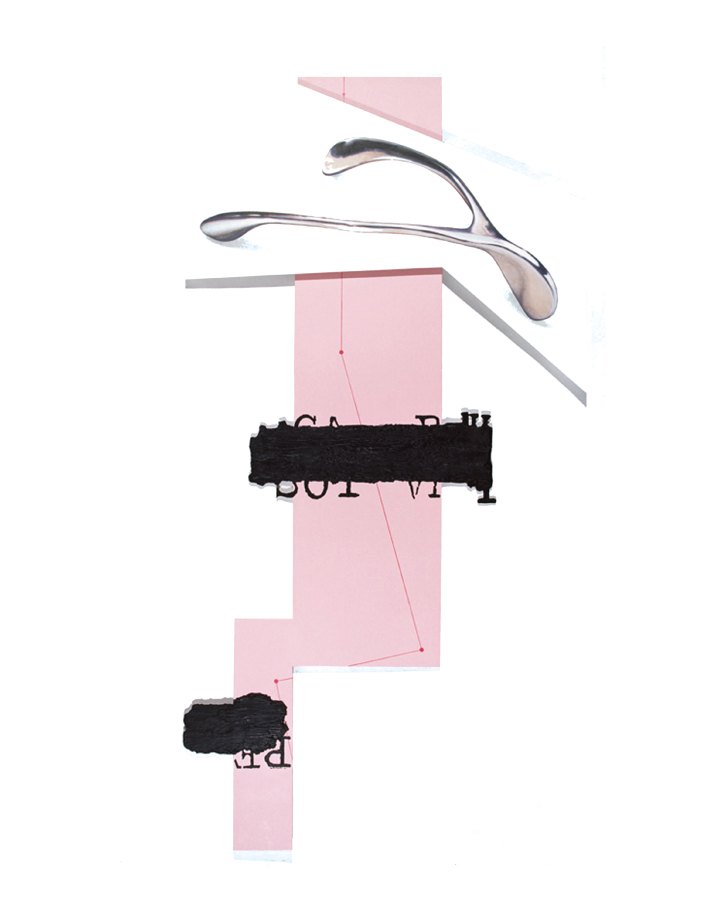 BRECHET CHROME 2012
Acrylic on canvas mounted on aluminum cutting 165 cm x 180 cm
Private collection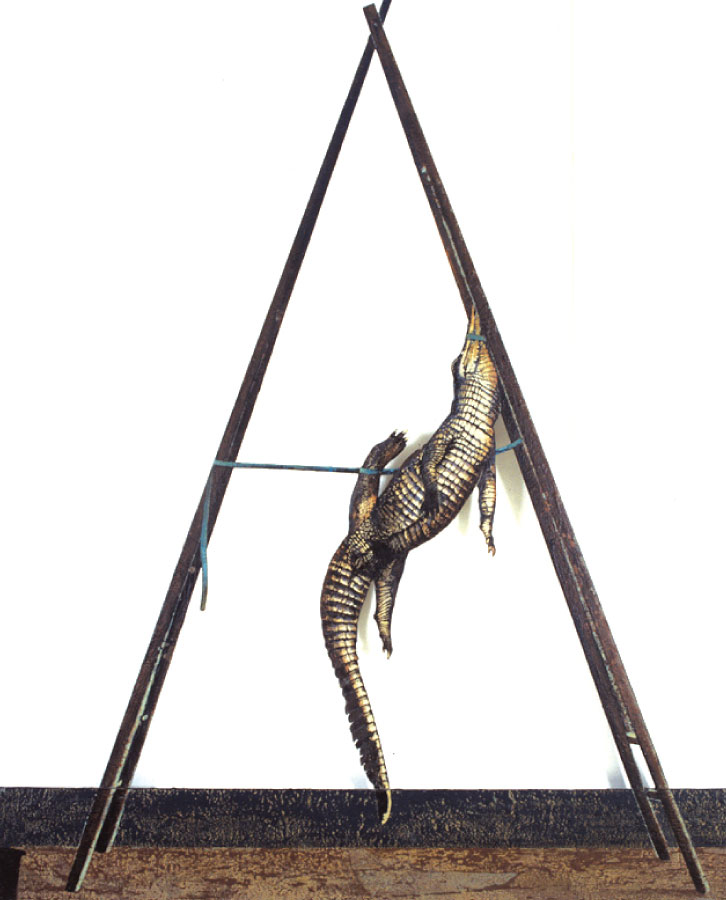 CROCO DEAL 1989
Acrylic on steel cutting 230 cm x 225 cm
Private collection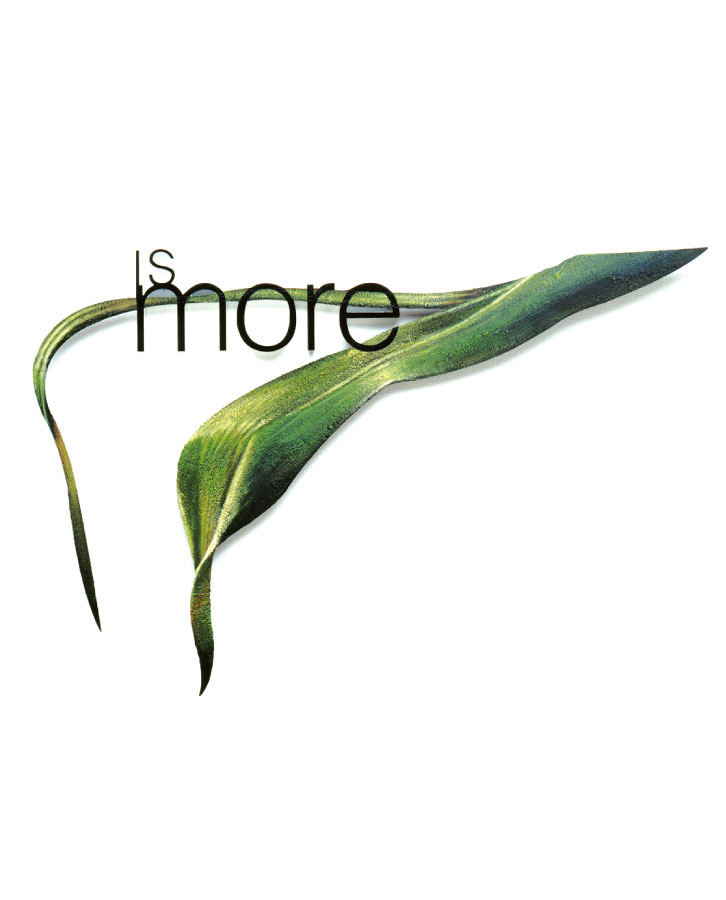 LESS IS MORE 2000
Acrylic on steel cutting 65 cm x 98 cm
Private collection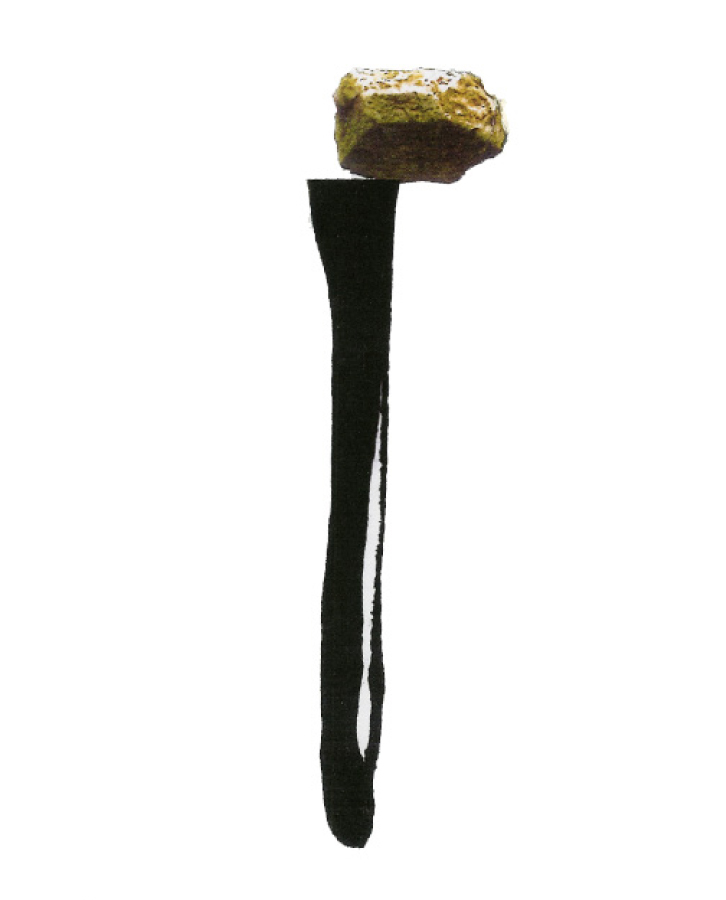 PERIL 2014
Acrylic on aluminum cutting 180 cm x 45 cm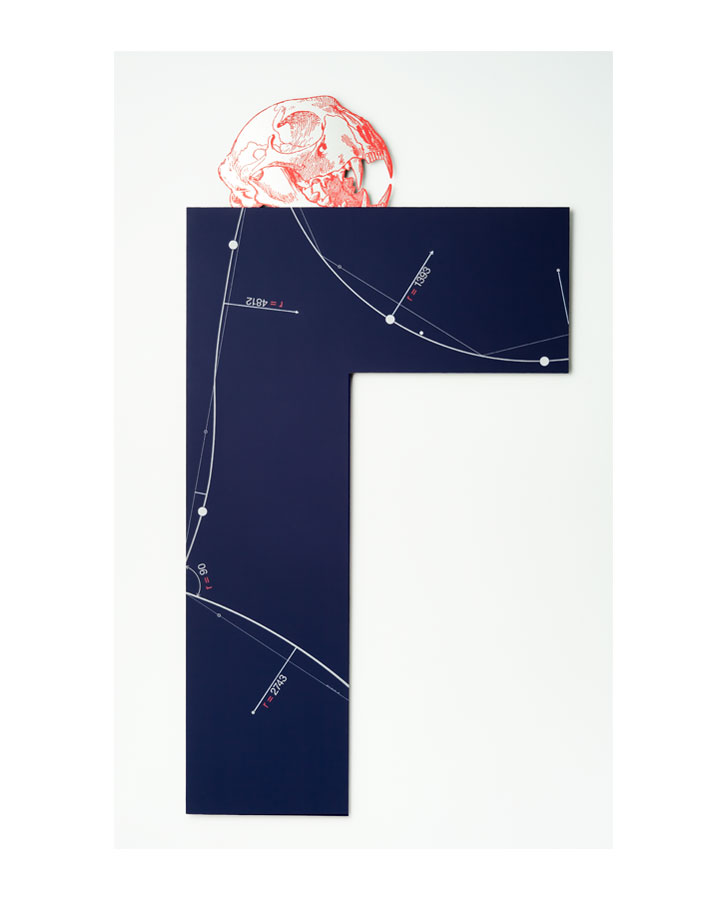 CONSTELLATION DU CHAT 2016
Acrylic on canvas, mounted on aluminum cutting 130 x 68 cm
Private collection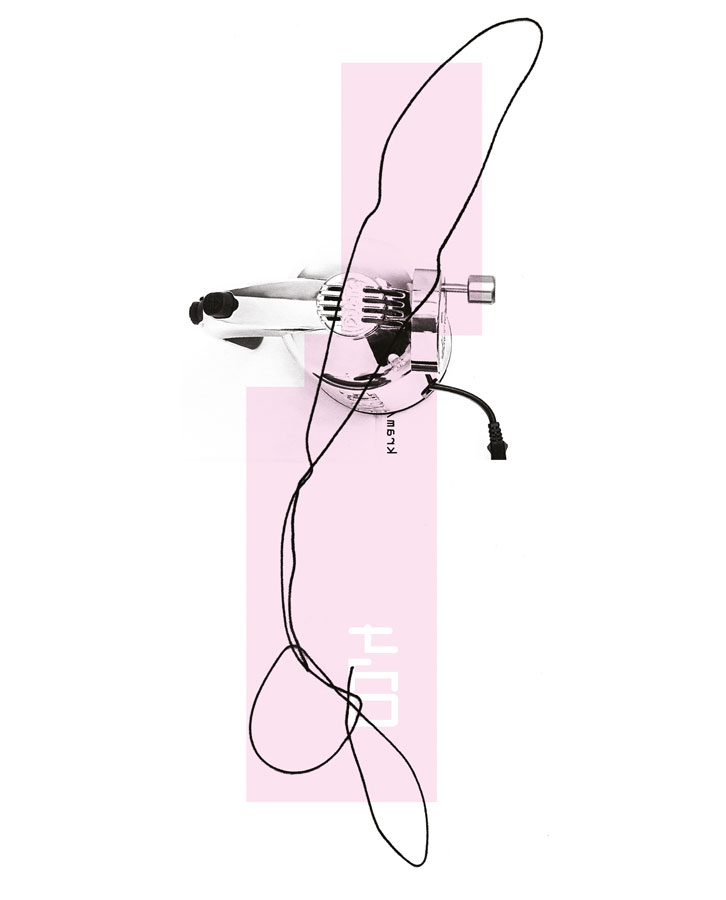 Rotor 2014
Acrylic on canvas mounted on aluminum cutting 150x55cm
Private collection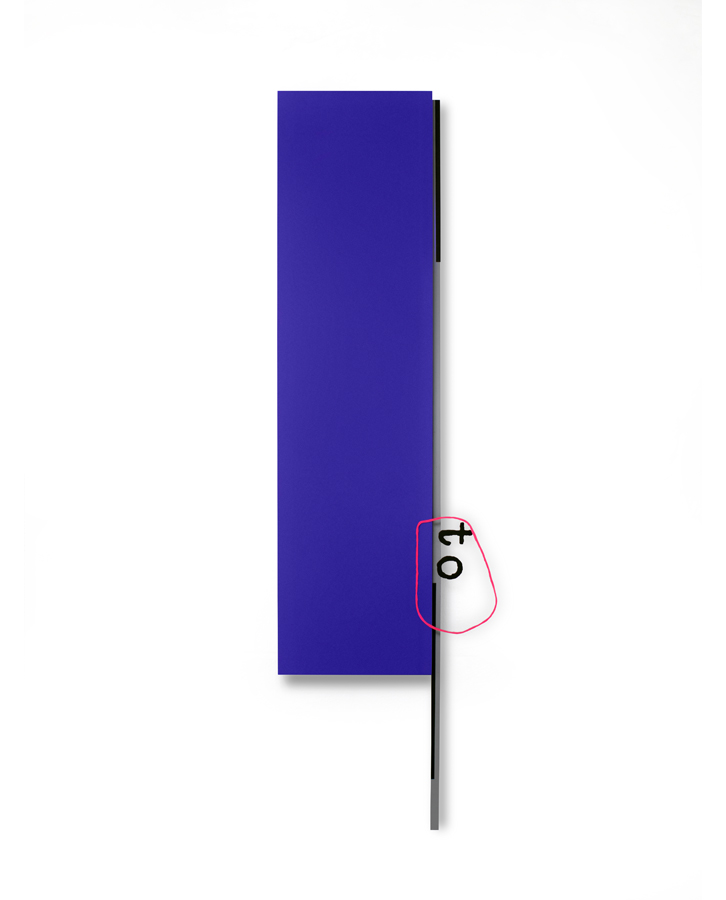 BLUE TO 2017
Acrylic on aluminum cutting, 160 X 53 cm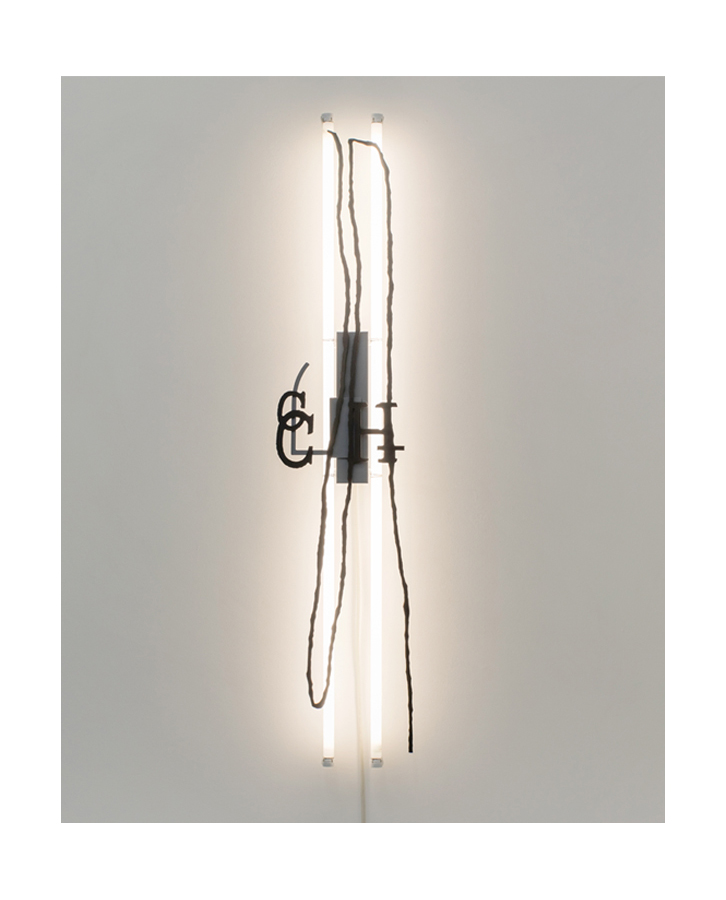 FLUX 2017
Fluorescent tubes, epoxy paint on aluminum cutting, 150 x 36 cm
Private collection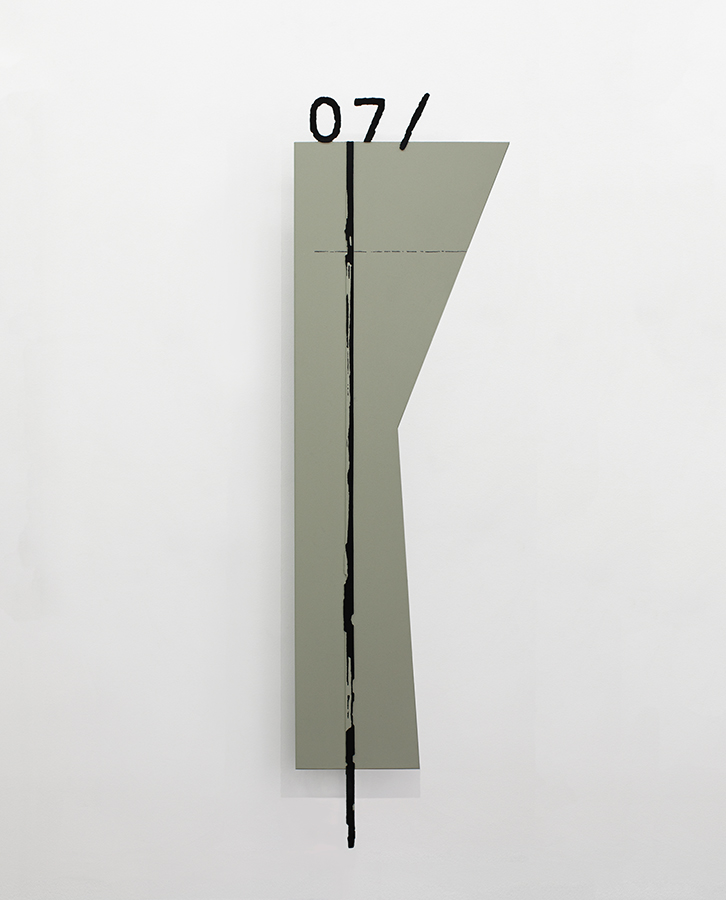 FIGURE AU 07 2017
Acrylic on aluminum cutting, 180 x 50 cm
MENTAL 2013
Acrylic on canvas mounted on aluminum cutting 193 cm x 77 cm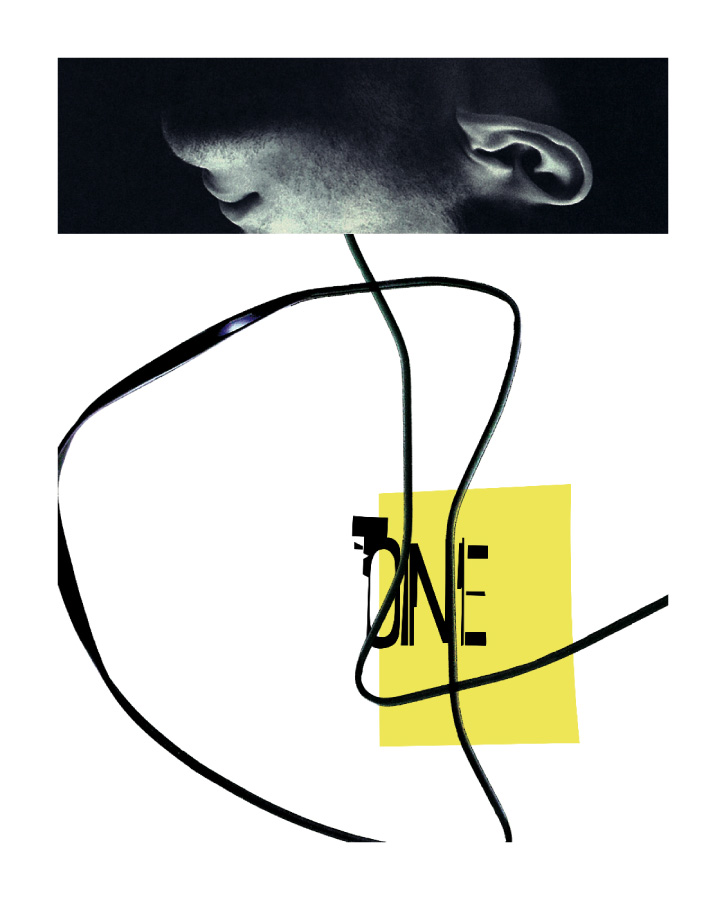 ONE 2014
Acrylic and silkscreen on canvas 165 x 125 cm
Private collection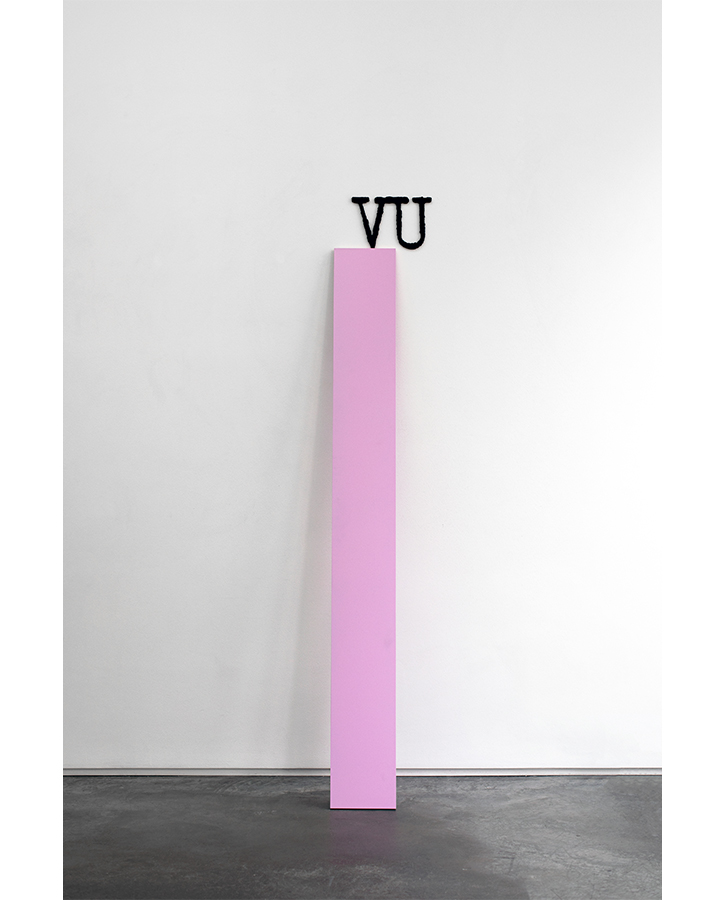 VU 2017
Epoxy paint on aluminum cutting, 190 x 58 cm
REMEMBER 2017
White neons on aluminum cutting, 62 x 160 cm
CHARTE 2019
Acrylic on aluminum 180 x 135 cm
Private collection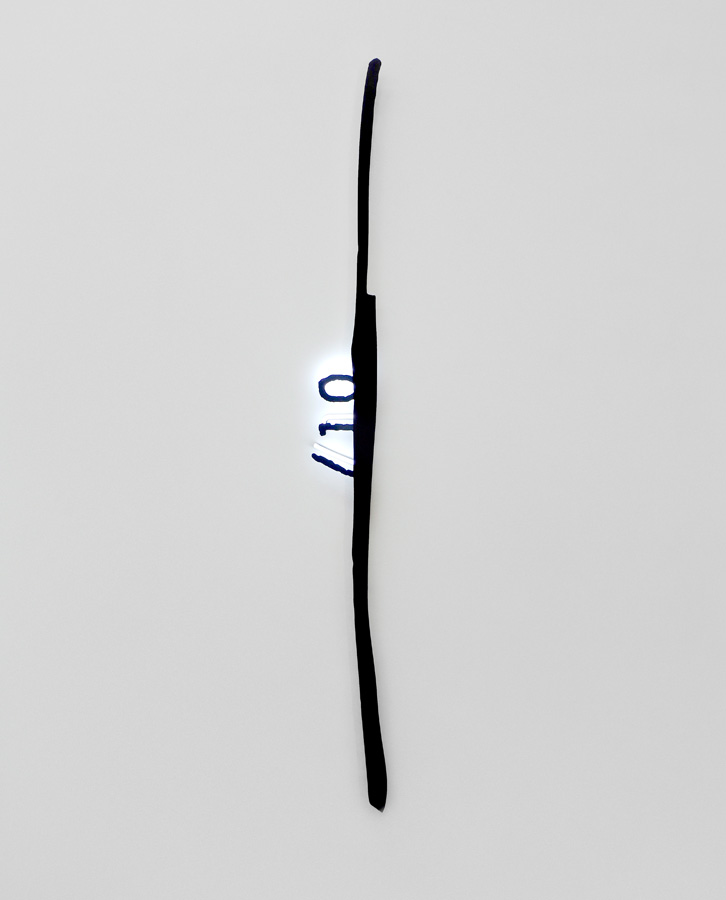 VERTICALE AU 10 2017
Neon white, epoxy paint on aluminum cutting, 180 x 15 cm
Private collection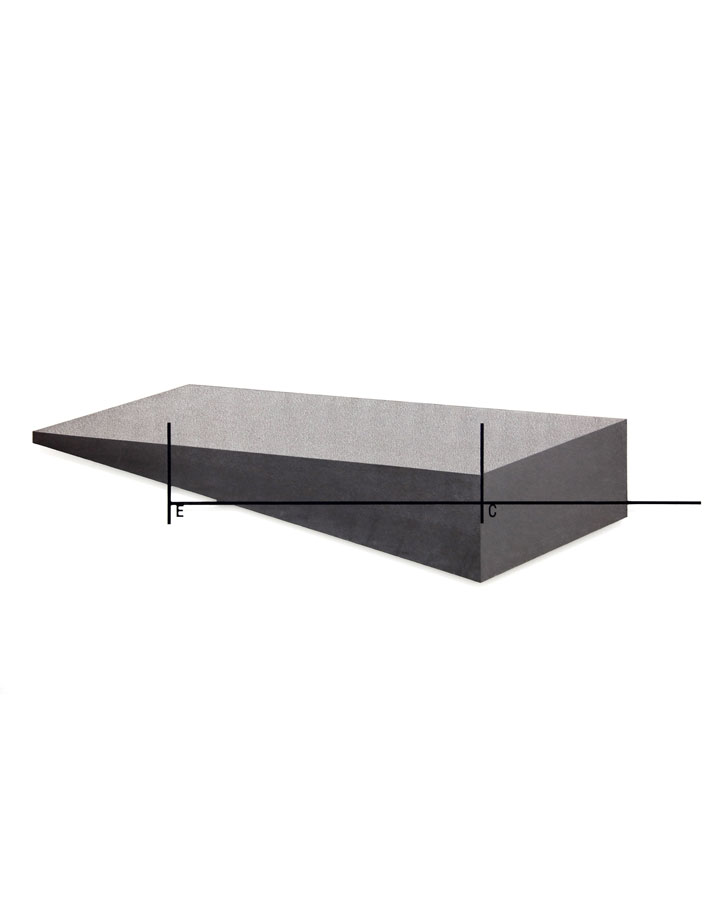 CARBONE 2018
Acrylic on aluminum cutout 30 x 110 cm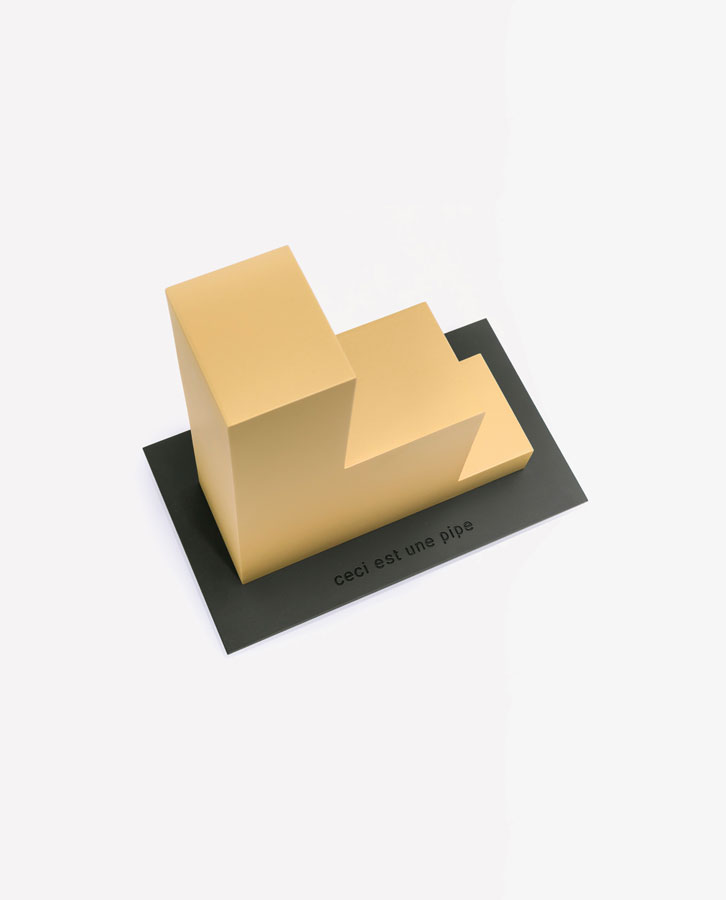 CECI EST UNE PIPE 2017
Epoxy paint on aluminum cutting 30 x 17 cm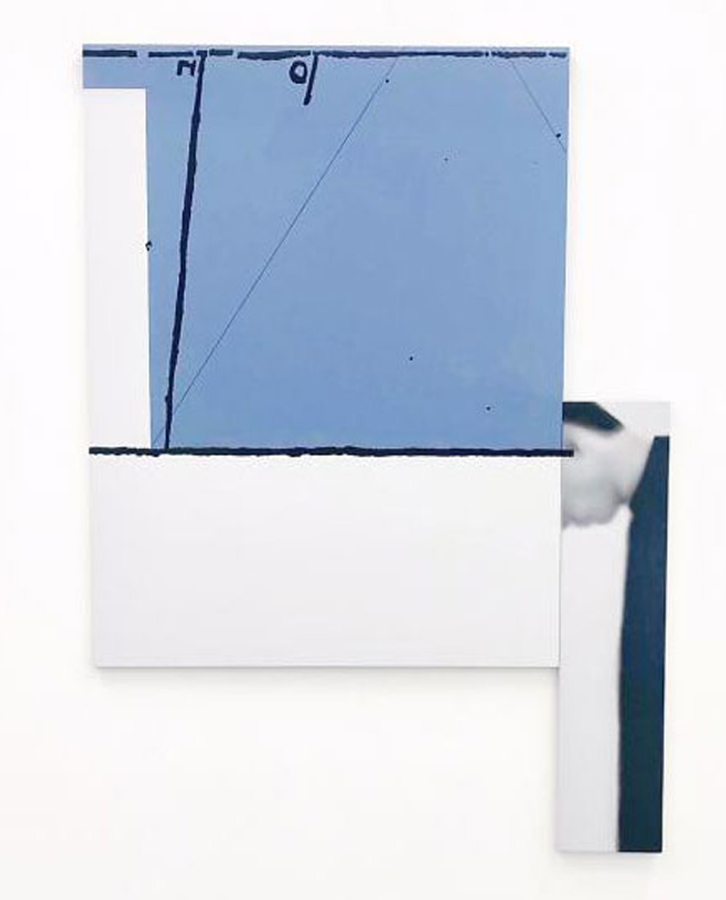 CONTRITION 2019
Acrylic on aluminum cutting 110 x 76 cm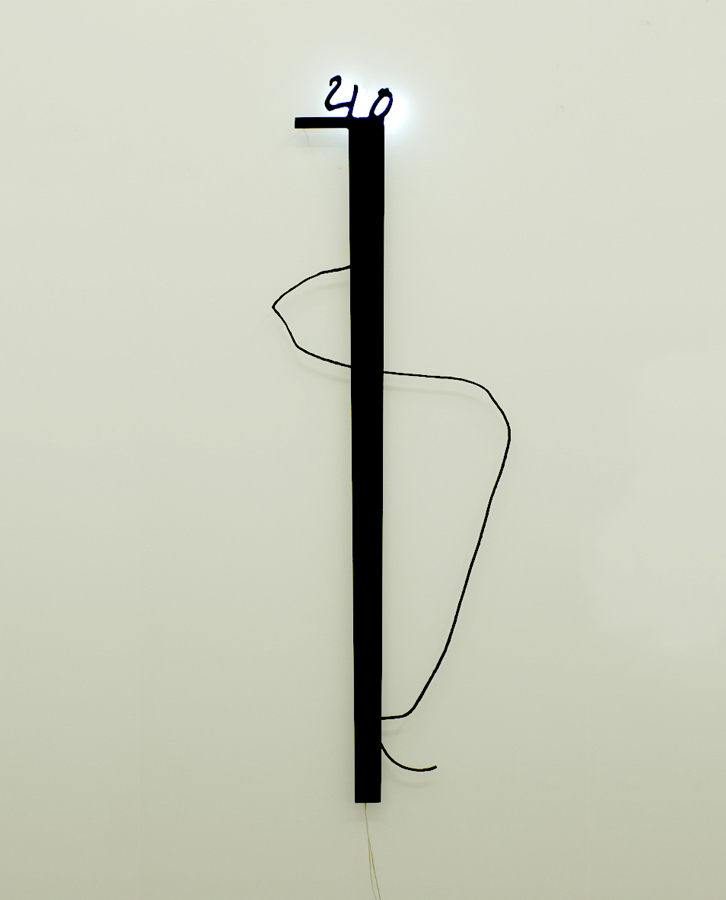 LIGNE AU 210
Neon white and epoxy paint on aluminum cutout 165 x 54 cm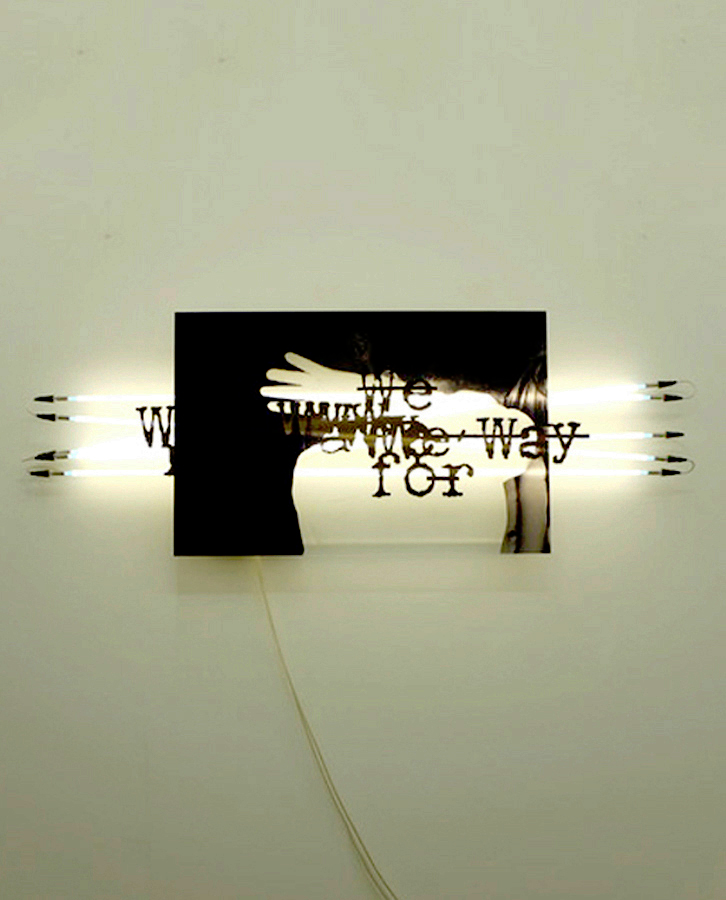 DEROBADE 2018
White neons, pigment print on plexiglass 165 x 62 cm
Private collection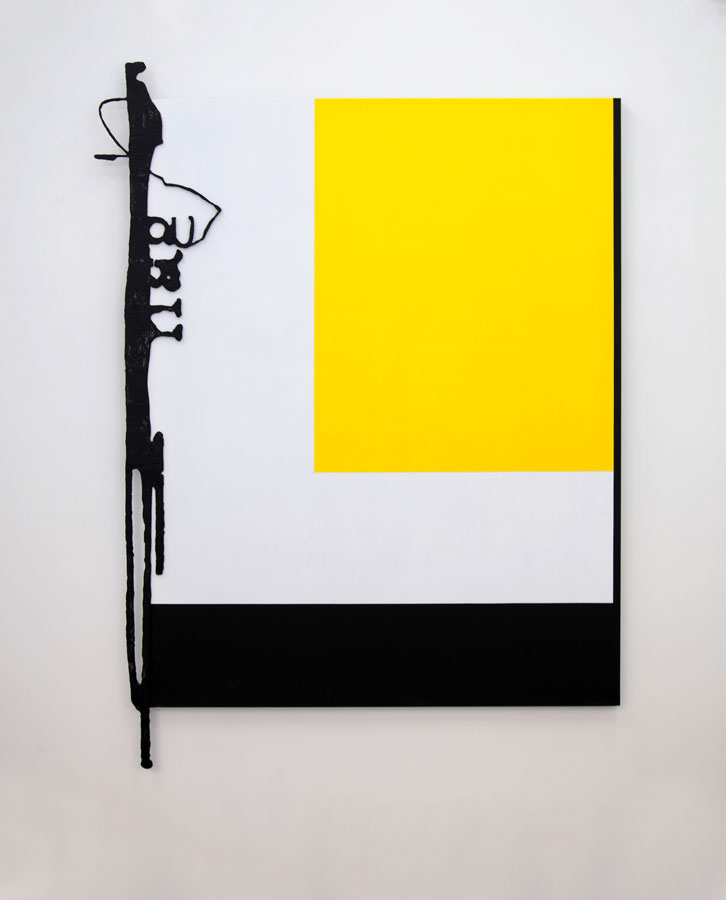 ELEMENT C1 2019
Acrylic on aluminum and cutting 180 x 130 cm
Private collection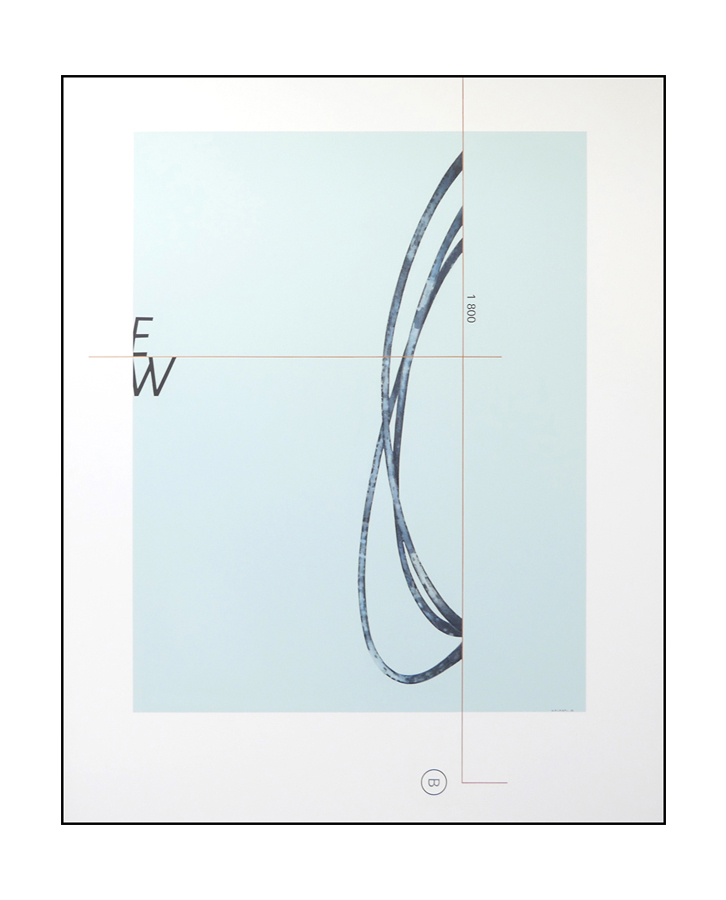 EW 2018
Acrylic on aluminum 180 x 135 cm
Private collection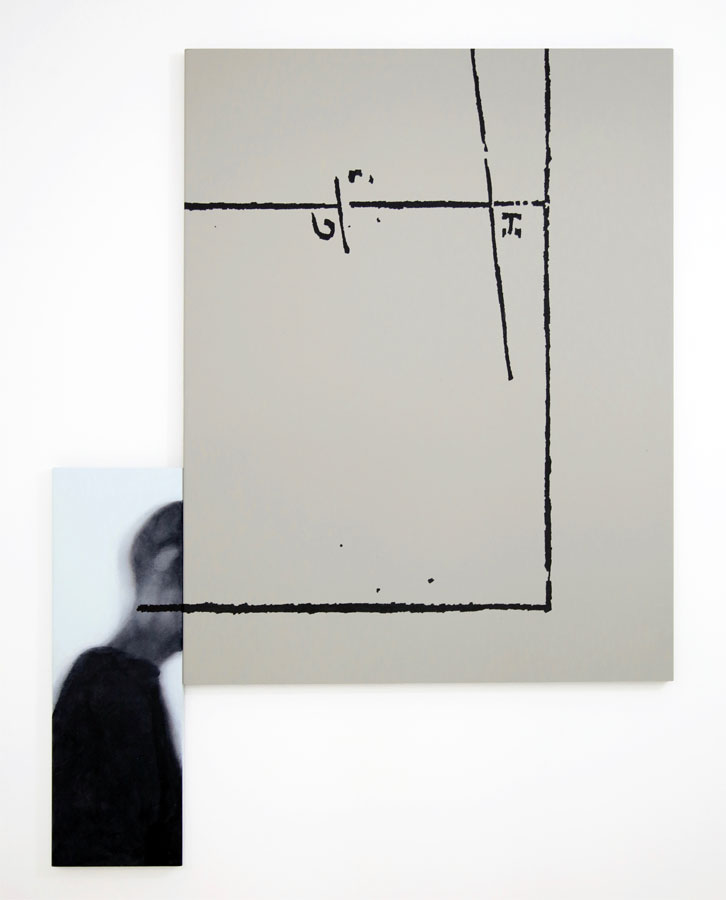 FUSION 2019
Acrylic on aluminum cutting 103 x 78 cm
HUMAN 2019
Epoxy paint on aluminum cutting and leeds 185 x 43 cm
Private collection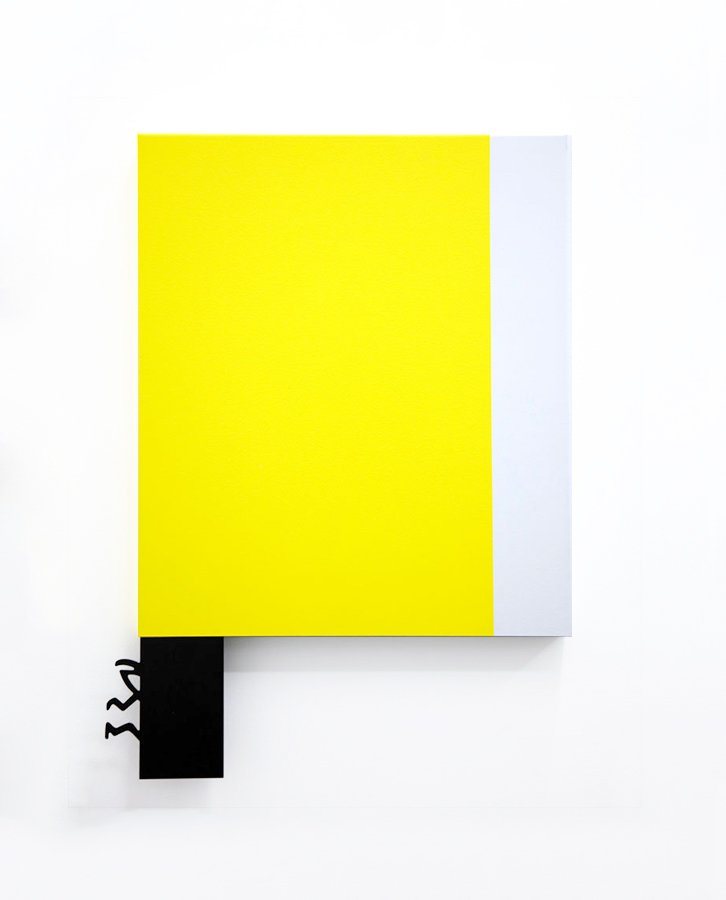 JAUNE AU 330
Acrylic on aluminum 70 x 47 cm
Private collection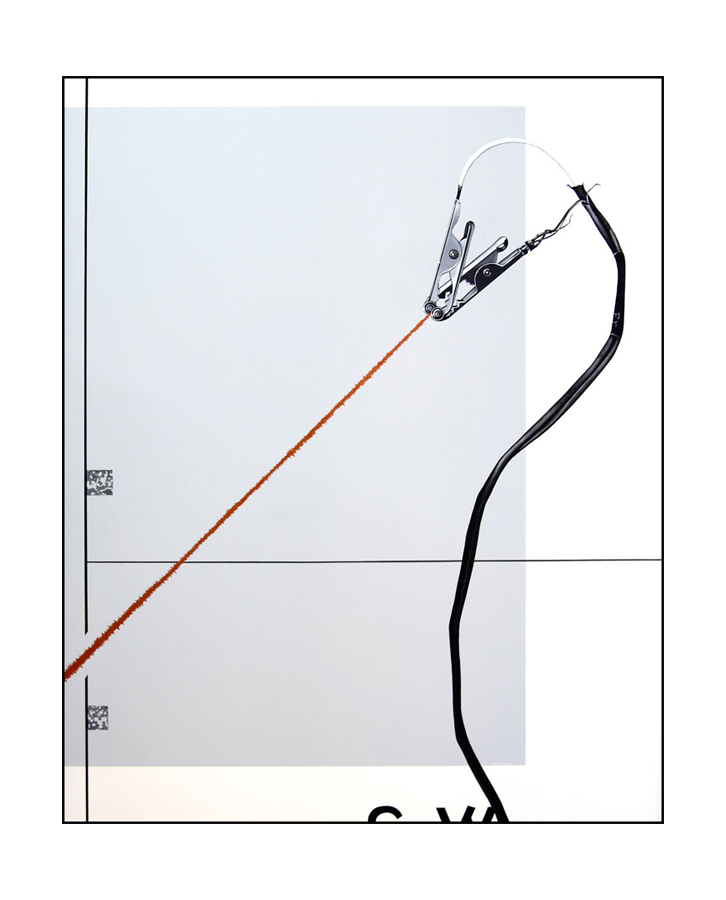 L'ENVERS DU DECOR 2019
Acrylic on aluminum 180 x 135 cm
Private collection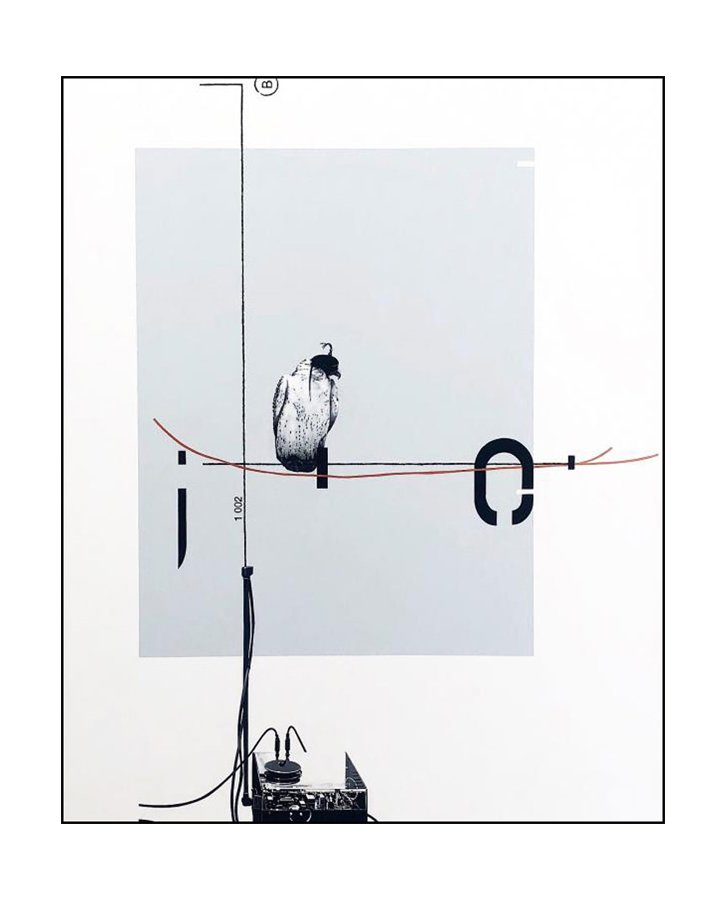 L'INVITE SURPRISE 2019
Acrylic on aluminum 180 x 135 cm
Private collection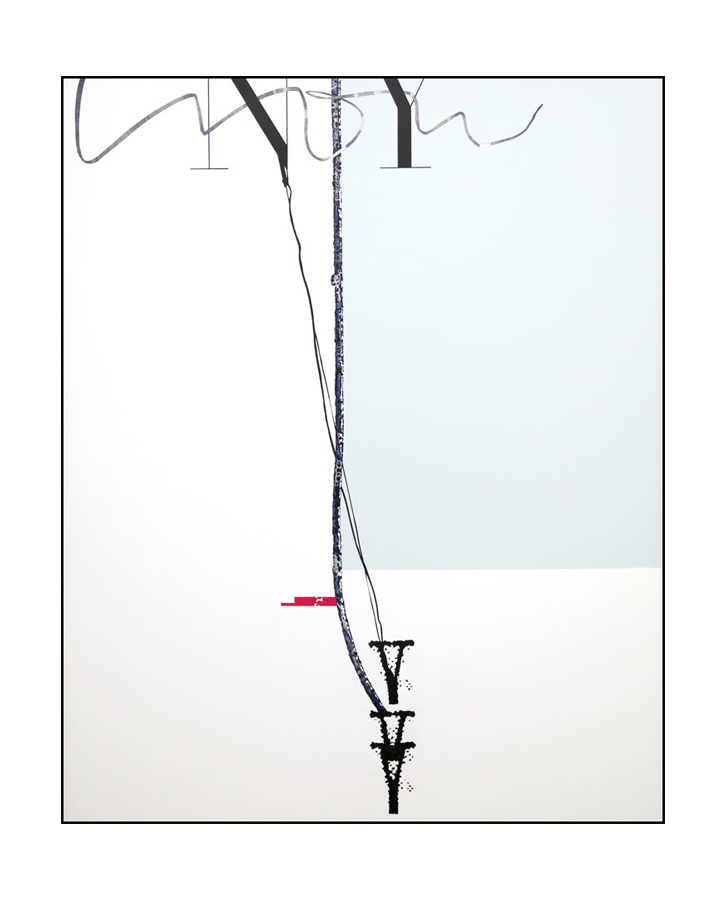 NOW YORK 2019
Acrylic on aluminum 180 x 135 cm
Private collection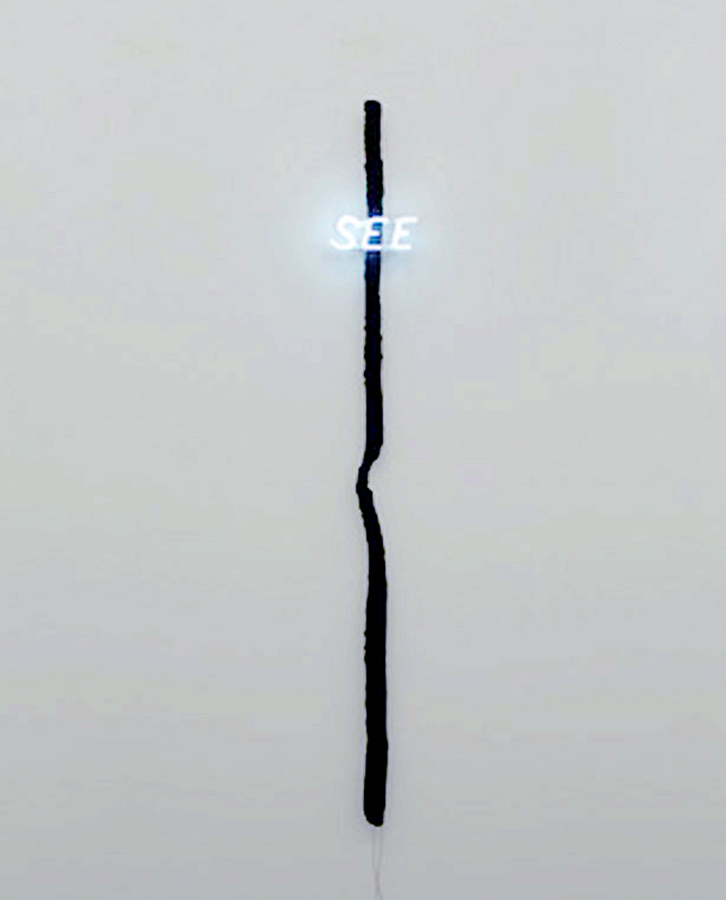 SEE 2018
Neon white and acrylic paint on aluminum cutout 150 x 15 cm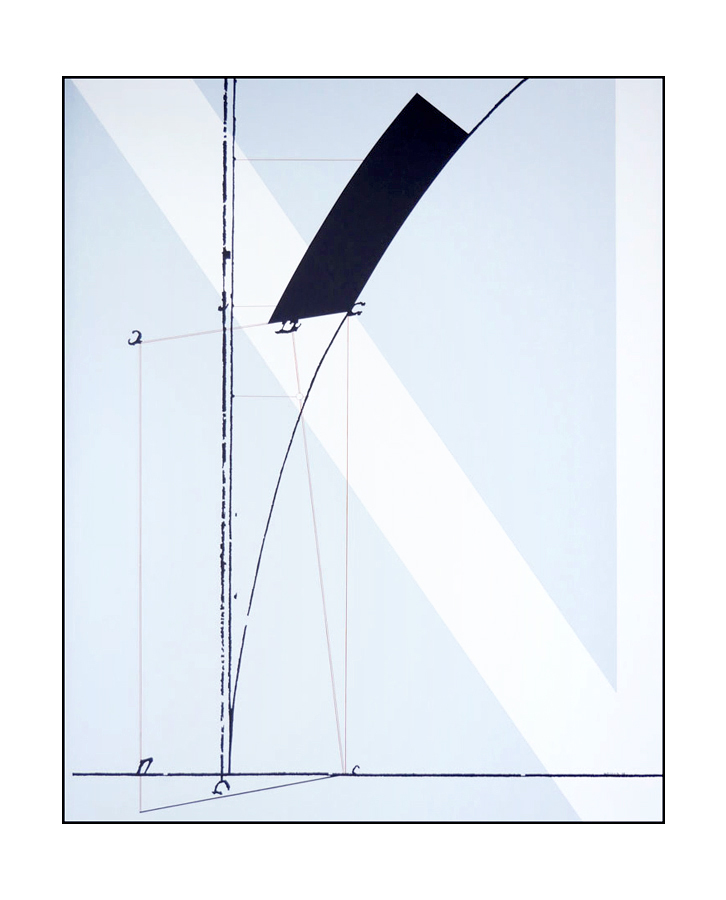 AXIOME 2019
Acrylic on aluminum 180 x 135 cm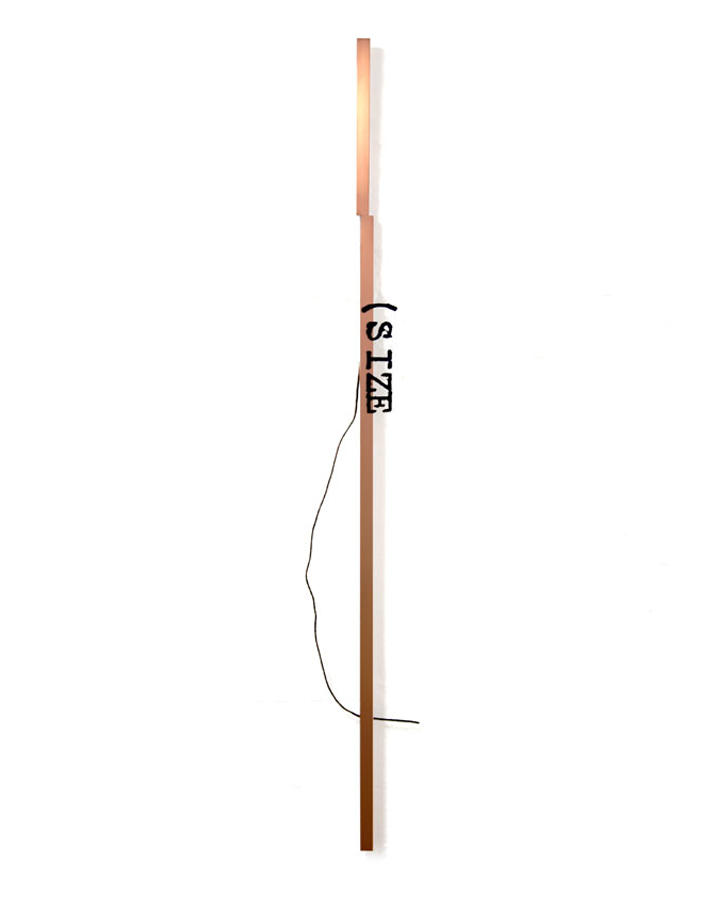 SIZE 2018
Copper bar and epoxy paint on aluminum cutting 185 x 27 cm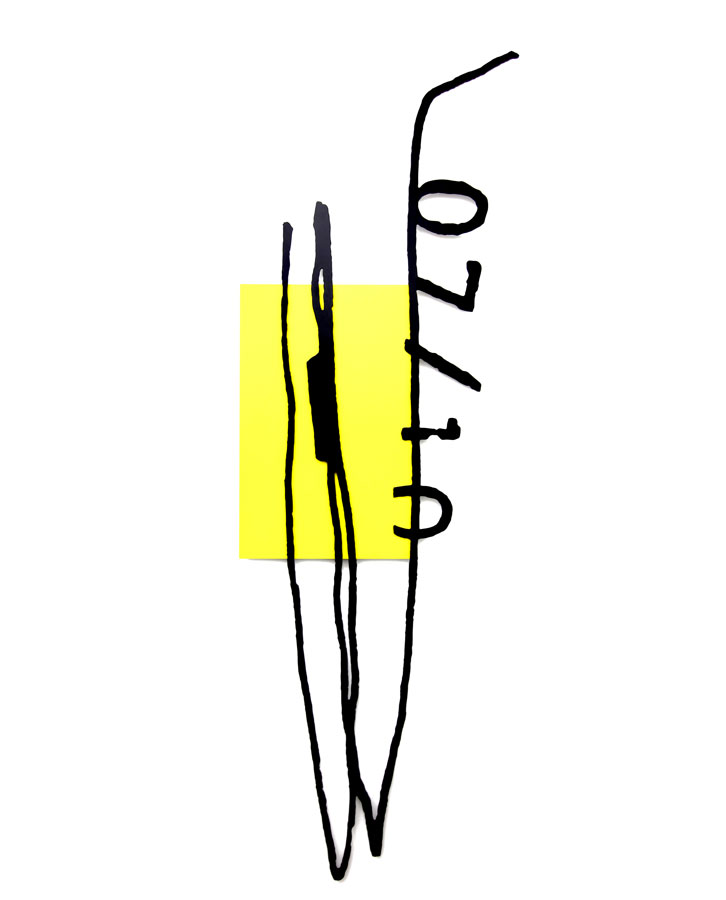 SOLSTICE 2018
Epoxy paint on aluminum cutting 210 x 75 cm
Private collection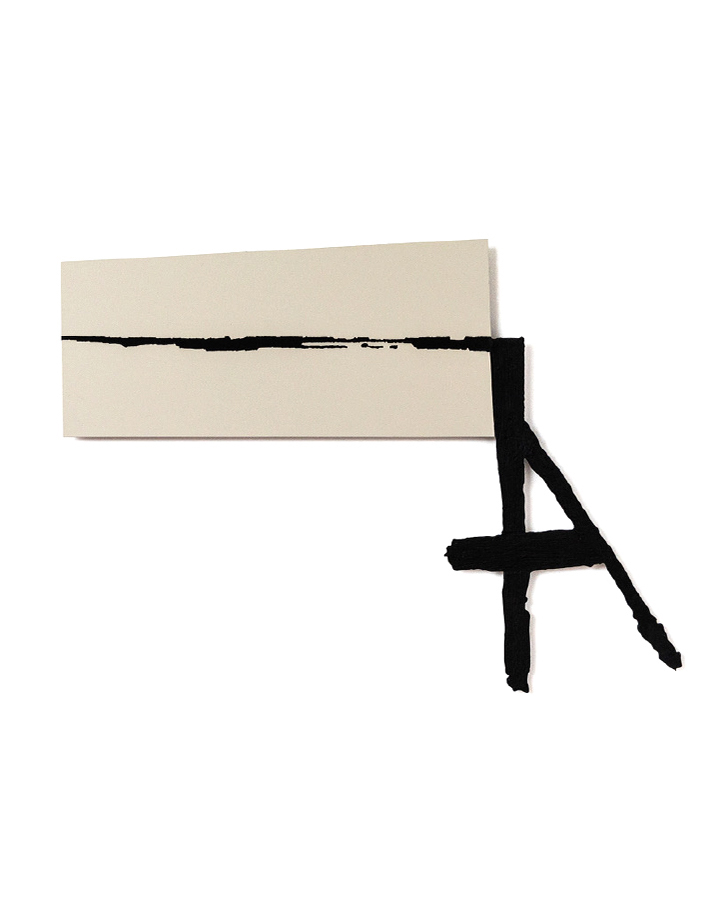 DÉBUT PROMETTEUR 2021
Acrylic on aluminum die-cut, L 75 x H 55 cm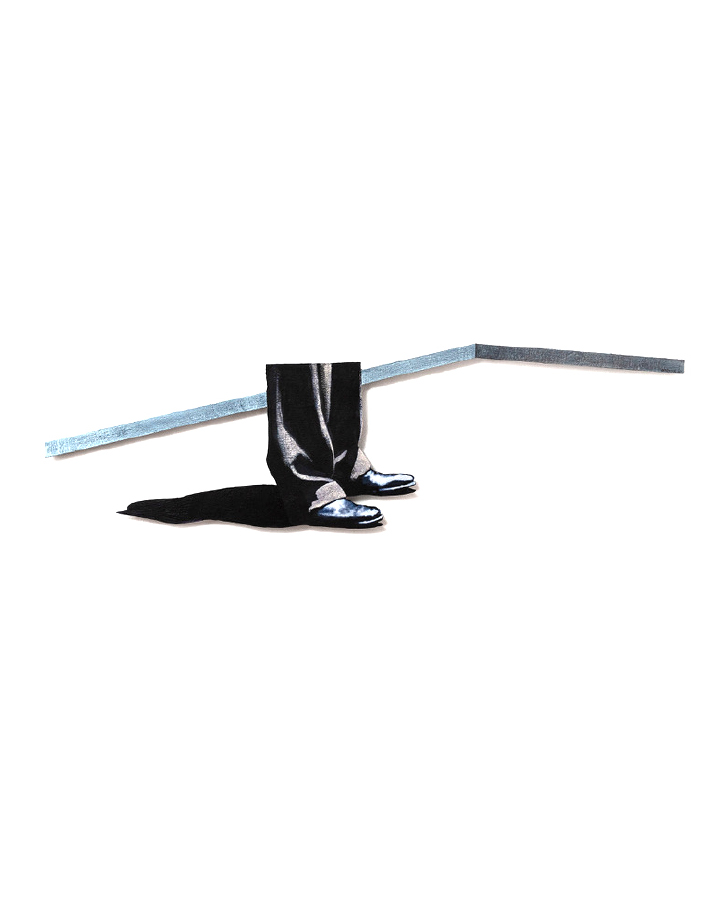 AUBE 2022
Acrylic on aluminum die-cut, L 92 x H 140 cm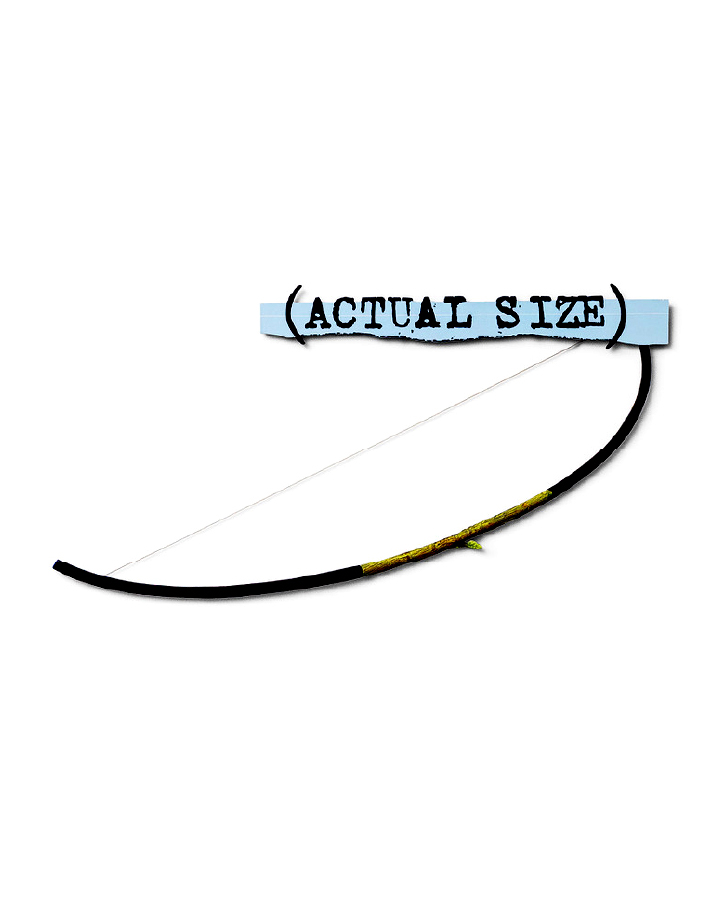 RESURGENCE 2022
Acrylic on aluminum die-cut, L 110 x H 55 cm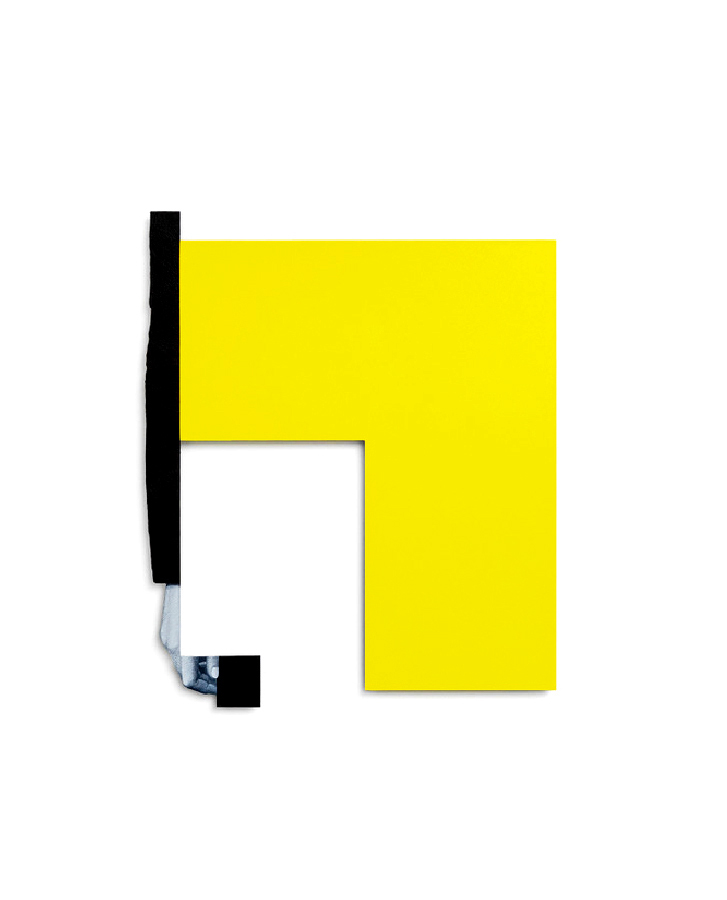 L'IRRESOLU 2022
Acrylic on aluminum die-cut, W 43 x H 88 cm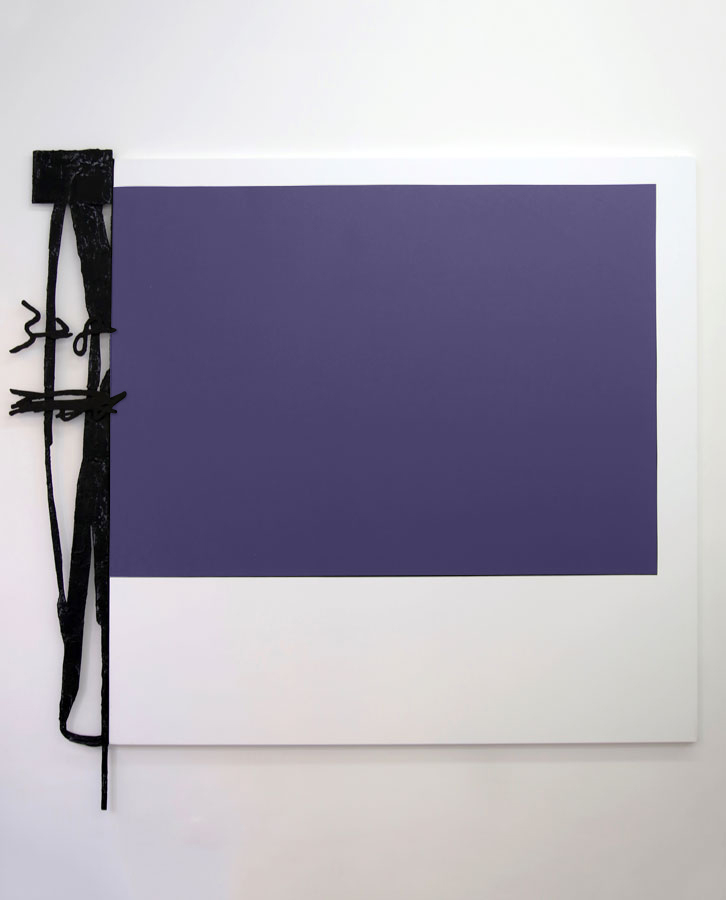 ELEMENT R1
Acrylic on canvas and painted aluminum cutout 225 x 235 cm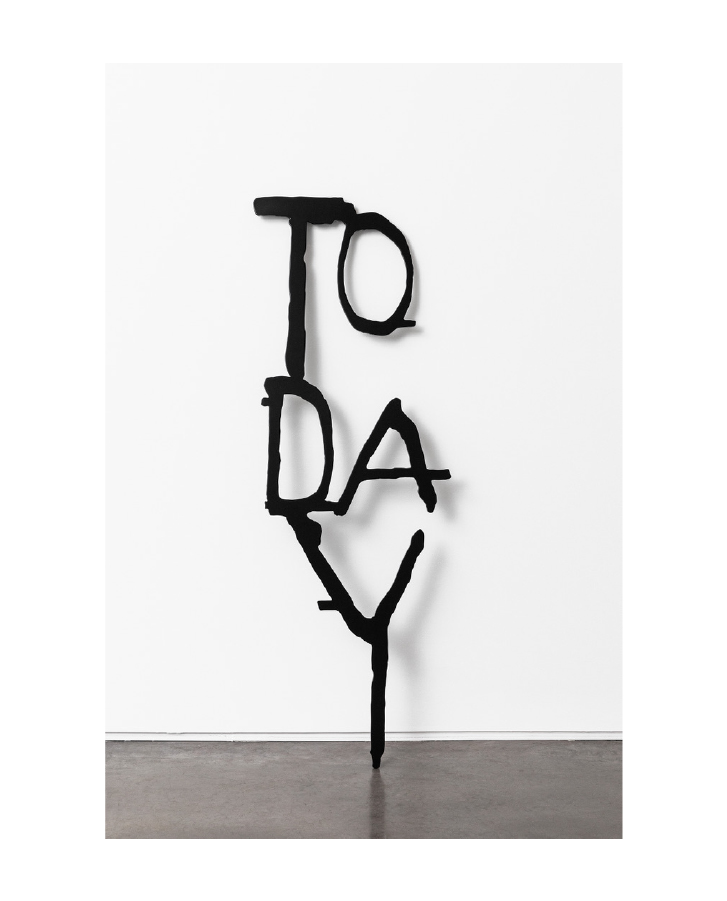 TODAY 2021
Epoxy paint on aluminum cutout, L 50 x H 150 cm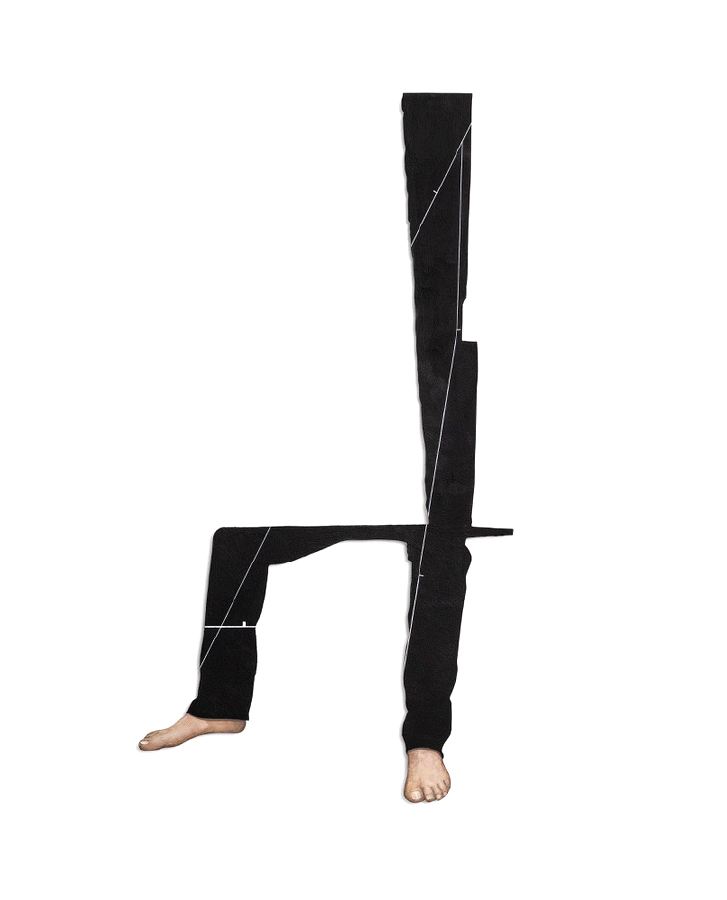 THEORIE APPLIQUÉE 2022
Acrylic on aluminum die-cut, W 70 x H 137 cm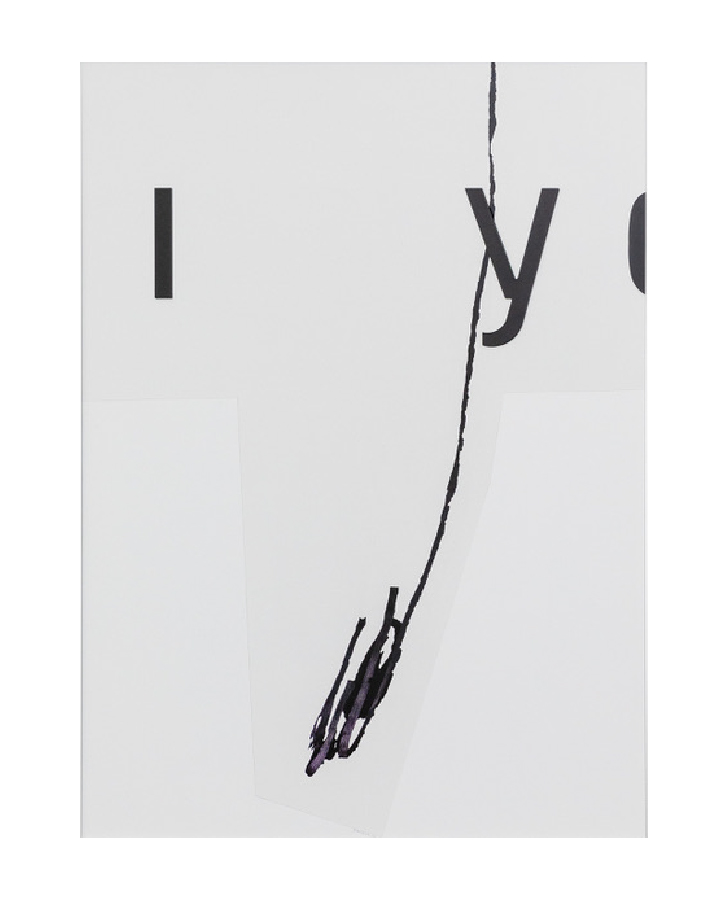 IYO 2020
Acrylic on aluminium, W 90 x H 125 cm
IN 2021
Epoxy paint, LEDs on aluminum cutout, L 90 x H 160 cm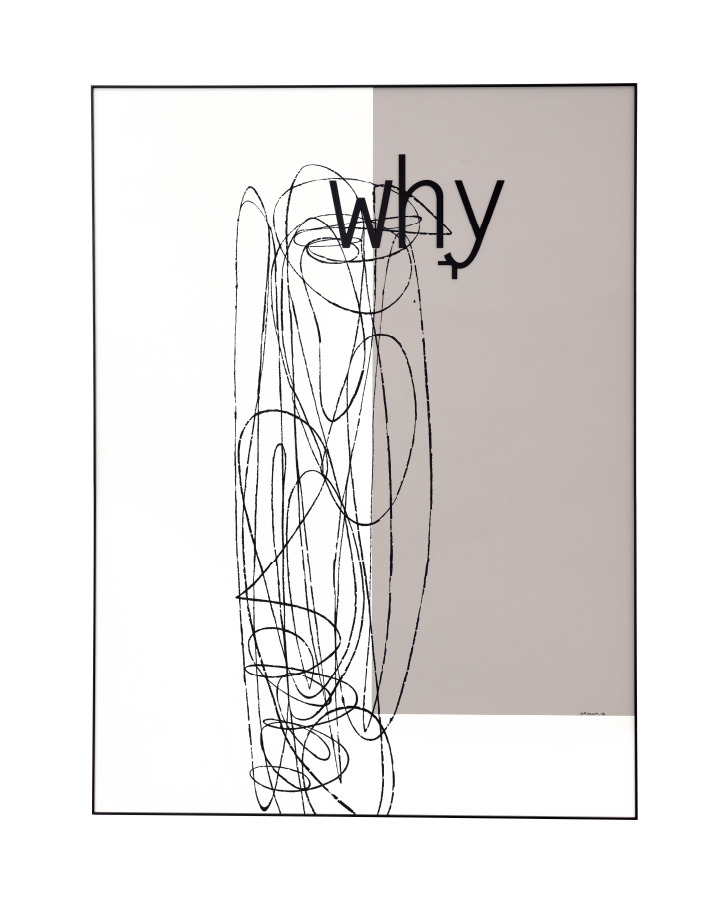 WHY 2021
Acrylic on aluminium, L 135 x H 180 cm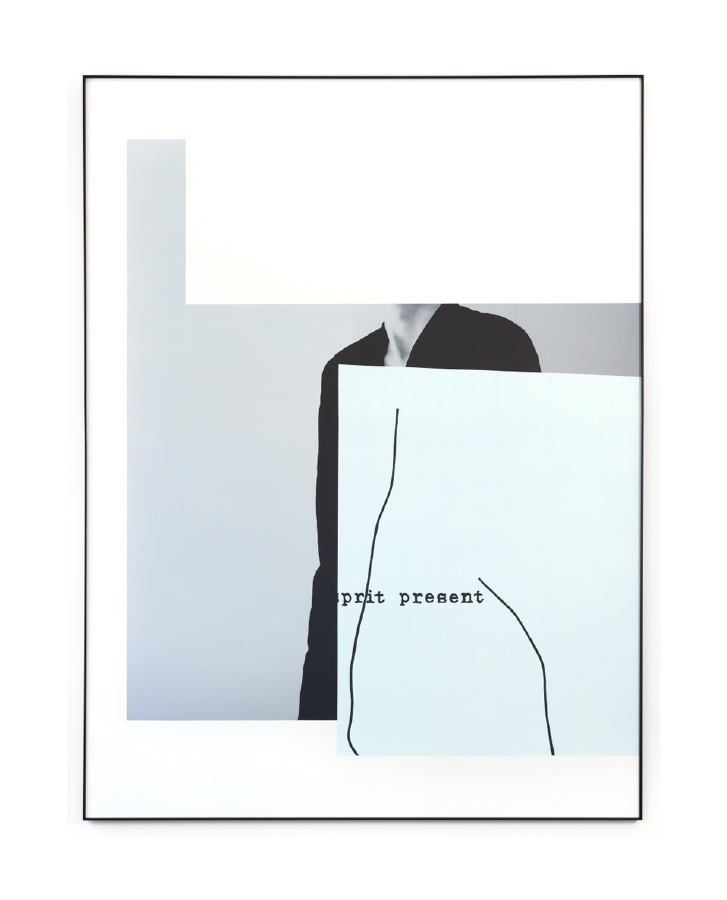 ESPRIT PRESENT 2022
Acrylic on aluminium, L 135 x H 180 cm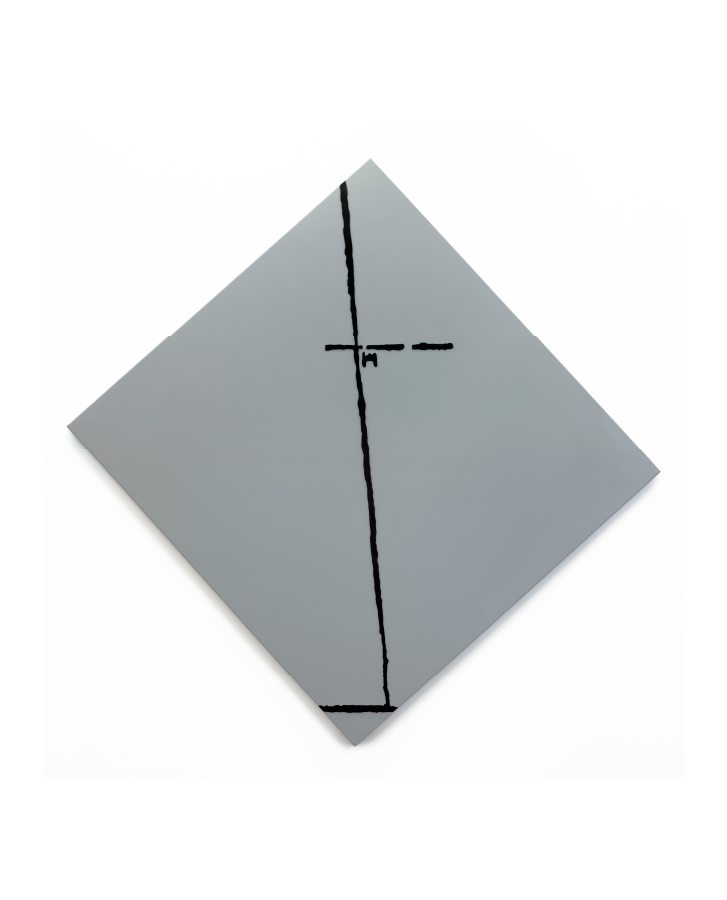 REMOVE 2021
Acrylic on aluminum die-cut, L 133 x H 127 cm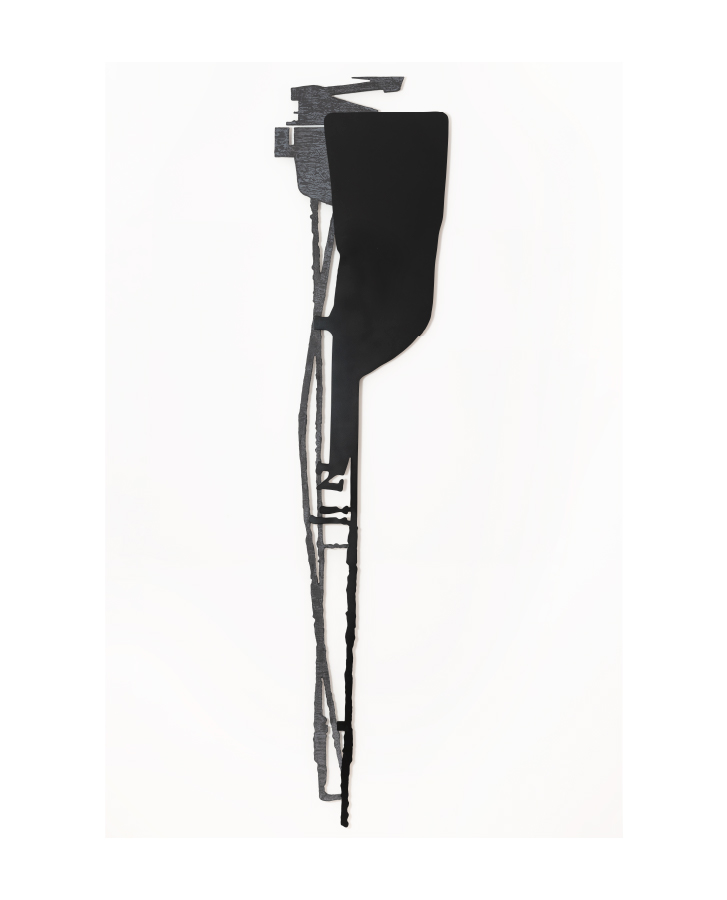 L'AMI SILENCIEUX_2022
Epoxy paint on aluminum cutout, L 43 x H 103 cm
LEURRE 2022
Acrylic on aluminum die-cut, L 92 x H 140 cm
ITER 2022
Acrylic on aluminum die-cut, L 77 x H 170 cm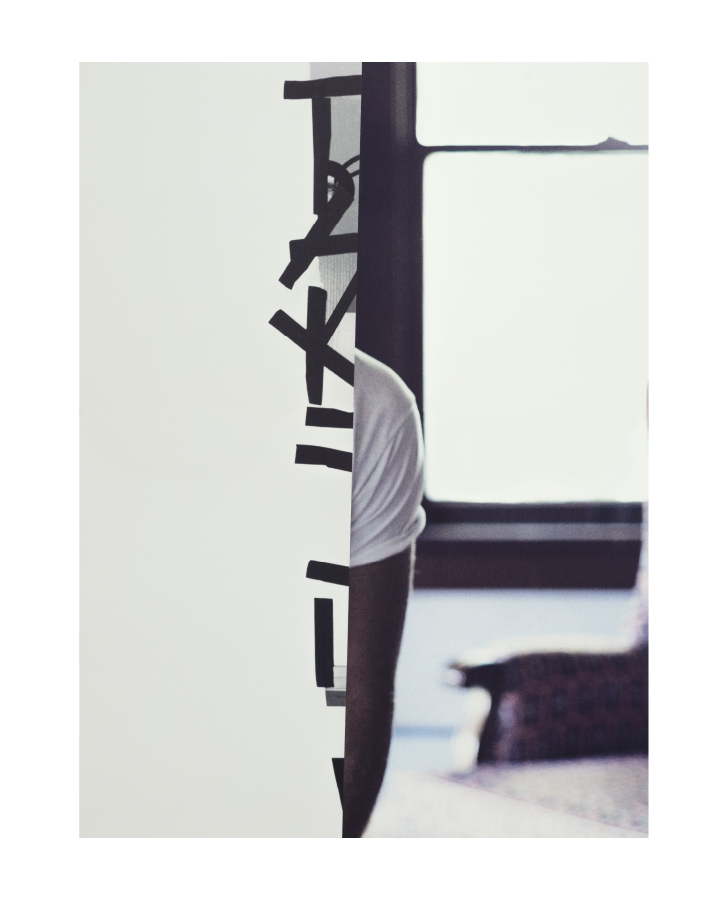 REFLEXION 2022
Pigment print on dibond, L 75 x H 100 cm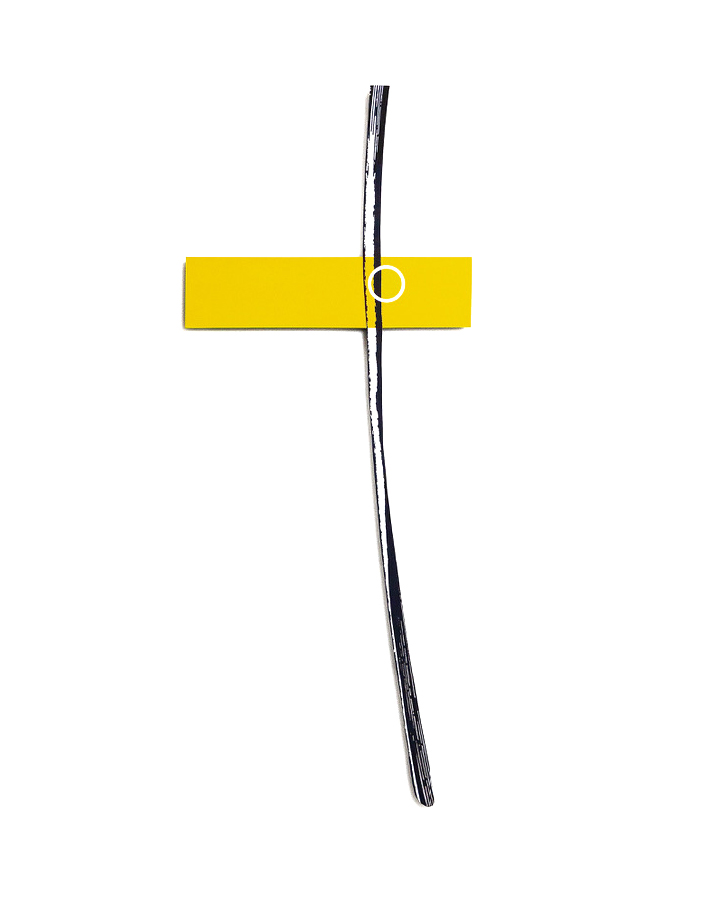 SUJET HYPNOTIQUE 2022
Acrylic on aluminum die-cut, L 56 x H 140 cm

What is unique about the Grisor approach is its use of simple, universally memorized subjects that seem to immediately convey meaning. Great savings in means are made for space.
Grisor creates truths with the object and space, its own truths, while onlookers take their time and fragments of reality appear to be turned away from their target, triggering yet another glimpse. Its demonstration of resemblance and bare composition has kindled a relaunch.
Evocative action prevails over absolute description to make thought visible, one detail sufficing in evoking the whole. For Grisor, the fragment rings out as an entity.
With the subject forming its own framework and its relation with space transformed into a sign, a play is made on full and empty spaces. A stimulus of colour and memory guides the spectator into its world, following the rationale of its own handling of living experience.
Embedded in this work is something absolute, an atmosphere that will be played in all of its shapes and subjects, while ruling out references.
Each one can follow his own course, freely.
Y.S
Biography
GRISOR Dominic born in 1947, France
lives and works in Lille (F)
Solo exhibitions
2022
Galerie Cédric Bacqueville, Lille
2019
Galerie Cédric Bacqueville, Lille
2017
Galerie Cédric Bacqueville, Lille
2016
Galerie Cédric Bacqueville, Lille
2014
''4 à 4'' Musée Paul Valery Sète
2013
Lille Art Fair, Galerie A.Delerive
2010
Galerie A.Delerive, Lille, éditions
2008
Galerie Régis Dorval, Lille
2006
Ecole Régionale Supérieure d'Expression Plastique, Tourcoing
2005
Dodeigne-Grisor, Foire Européenne Strasbourg, Galerie Régis Dorval
2005
Galerie Régis Dorval, Lille
2003
Piet Blanckaert Gallery, Bruges (B)
J&M Davidson Gallery - Londres (G.B)
2003
Telindus-Ostende (B)
2002
Médiathèque M.Yourcenar, Faches-Tthumesnil
2002
Galerie A.Delerive, Lille
2000
Galerie de l'Atelier 2, Villeneuve d'Ascq
1996
Opsis Art Gallery, Ostduinkerke (B)
Médiathèque Trith Saint Léger
1994
Espace Techno, Paris
1993
S.A.G.A Grand Palais Paris . Gravures
Ecole Supérieure d'Arts Plastiques, Valenciennes
1992
Espace Techno, Paris . Galerie Le Carré, Lille
1992
Galerie Etienne de Causans
1990
Galerie Jacqueline Moussion, Paris
1989
Galerie Jacqueline Moussion, Paris
1988
Musée de la Chartreuse, Douai
1984
Musée d'Art Moderne, Villeneuve d'Ascq
1982
FIAC Grand Palais, Paris
Abbaye de St Riquier
1981
Formes Internationales Lille
1980
Galerie Etienne de Causans, Paris
1975
Galerie Jacqueline Storme Lille
Galerie Lithos Mouscron (B)
BACQUEVILLE Galerie 2019
Selected group exhibitions
2021
Topographie de la lumière, Paris
2017
YIA Paris Carreau du temple
2017
ART PARIS Grand Palais Paris Galerie C.Bacqueville
2016
ART PARIS Grand Palais Paris Galerie C.Bacqueville
2015
Paradis perdu, FRAC NPDC, Dunkerque
2015
Off-Course Brussel Art Fair Galerie Cédric Bacqueville
2012
Galerie Danie Lefevére Imprimerie Campoi Tournai (B)
2010
Valeurs Sures Galerie Régis Dorval Lille
2010
Bernard Guerbadot et cie... Galerie Une poussière dans l'oeil Villeneuve d'Ascq
2008
Atelier de la Monnaie Musée des Beaux Arts Lille
2008
Atelier Jean Ferlicot Ecole Régionale Supérieure d'Arts Plastiques Tourcoing
2001
Rome, les Artistes de la fondation Wicar Musée de l'Hospice Comtesse Lille
1994
Faculté de Médecine CHR Lille
1993
7 + 15 Galerie Empreinte Arras
1989
Profils d'une collection LAM Musée d'Art Moderne Villeneuve D'Ascq
1989
Médias audiovisuels Galerie des Ponchettes Nice1976/77 Grands et Jeunes d'aujourd'hui Grand Palais Paris
1987
Carte blanche Centre Georges Pompidou Paris
1985
FRAC Nord Pas de Calais
1984
Campagne mondiale Charles Jourdan avec l'agence R&D CAMPBELL EWALD
1983
Zone N Centre culturel St Gratien
1983
Des images d'aujourd'hui Niort
1982
De Matisse à nos jours Musée des Beaux Arts Lille
1981
Nouvelle figuration 3 Mulhouse
1980
Salon international d'Art Musée des Beaux Arts Toulon
1979
De Monte, Gamarra, Grisor, Klasen, Segui Musée des Beaux Arts Tourcoing
1979
Les Uns par les Autres Musée des Beaux Arts Lille
1978
Prix Europe de peinture Kursaal Ostende (B)
1978
Tours multiple 78 Musée des Beaux Arts Tours
1978
Les métaréalistes Galerie Bellint Paris
1978
Réel, Réalisme, Réalité Abbaye de Beaulieu en Rouergue
1978
Galerie Etienne de Causans Paris
1977
Joli mois de mai Galerie Jacqueline Storme Lille
76/77
Grands et jeunes d'aujourd'hui au Grand Palais Paris
Publications
Selected Bibliography
Biographie GRISOR par Gérard Durozoi aux éditions Invenit
Catalogue ''4 à 4'' Musée Paul Valery Sète 2014 F.OBJOIS
Extraits de 1988 à 2013 édition personnelle Y.STEVEN 2013
LAM Histoires 2010 Musée d'Art Moderne Villeneuve d'Ascq
Catalogue Atelier de la Monnaie 2008 Musée des Beaux Arts de Lille
Catalogue Editions Alain BUYSE Musée de Graveline 2006
Art Actuel nov/dec 2005 H.KAMPIANNE
Art et Métiers du livre n°236 juin 2003 C.COMENTAL
Couleurs mai 2002 V.SEBILLE
Catalogue Fondation Wicar Rome 2001 Musée de l'Hospice Comtesse Lille
Dictionnaire des Arts Plastiques, modernes et contemporains, Ed. Gründ 2001 J.P. DELARGE
Plaquette Atelier 2 Villeneuve d'Ascq avril 2000 L.BOITEL
Place des Artistes Christian LOUIS édition Sedrap 1992
Artistes en Nord Pas de Calais ORCEP Conseil Régional 1991
Catalogue Collection de la Banque Populaire du Nord 1991
Le Nouvel Observateur 23 novembre 1989 P. CARTERON
Plaquette Galerie J.Moussion Paris 1989
Plaquette Musée de la Chartreuse Douai 1989 G.DUROZOI
Musée de Douai octobre 1989 B. VERMANDER-QUENEHEN
Carte Blanche 1987 Musée d'Art Moderne Centre Georges Pompidou
Catalogue F.R.A.C. Nord/Pas de Calais 1984 C. DAVID
Neuf années d'acquisitions d'art contemporain 1983 Musée de Tourcoing G.DUROZOI
Catalogue des ''Images d'Aujourd'hui'' 1983 Niort G.DUROZOI
Catalogue panoramique Nord/Pas de Calais 1983 Musée d'Art Moderne Villeneuve d'Ascq
Le Figaro 18 aout 1982 R. CRESSENT
Canal n°55 avril 1981 G. DUROZOI
Cimaise n°147 1980 P.GAUTHIER
Catalogue Musée de Toulon novembre 1980
Jungle novembre 1980 M. VILLARD
Novedades, Mexico juillet 1980 M.G. ORCEJO
Arts n°203 juin 1980 E.ARTAUD
La Croix 29 mai 1980 J. BARON
Libération 21 mai 1980 S. YOUNAN
Le Quotidien de Paris 2 mai 1980 P.R.D
Le Figaro 2 mai 1980 J.M. TASSET
Canal n°39 1980 G.DUROZOI
Catalogue galerie Etienne de Causans 1980 G.DUROZOI
Catalogue ''Les uns par les autres'' 1979 Musée des Beaux Arts de Lille
Futurs n°5 1978 A.TRONCHE
Canal n°12 Opus International n°66/67 1978
Vie des Arts 1977 G.DUROZOI
Terz Occhio n°3 1975 E.JAGUER
Collections
Banque Mondiale Washington
F.R.A.C, Nord - Pas de Calais
Musée d'Art Moderne, Villeneuve d'Ascq
Banque Edmond de Rothschild, Paris
Banque Populaire du Nord
Trois Suisses International
Ambassade du Brésil, Paris
Ville de Lille
Les Amis du Centre Georges Pompidou, Beaubourg, Paris
Conseil Général du Nord
Musée d'Art Moderne, Nice
Musée de l'Estampe, Gravelines
Bibliothèque Nationale, Paris
Nombreuses collections particulières en France, Europe, Etats-Unis
Contact
Represented by the Cédric Bacqueville Gallery - Lille, France
E-mail :
Phone : +33 (0)6.99.69.04.04
Web :
www.galeriebacqueville.com
E-mail :
Phone : +33 (0)6.63.31.52.00